Centerpiece Reception @ 6:00 PM
Included with your admission to tonight's films there will be an assortment of catered hot and cold hors d'oeuvres as well as water and soft drinks.

Hello Again
This musical romp presents a daisy chain of sexual encounters and love affairs among numerous characters over time. And the time is not linear or sequential – the stories, and their characters, move forward and backward across decades, which is both charmingly jarring and delightfully intriguing. The wide variety of musical styles, ranging from opera to 1970s disco, introduces melodic and lyrical echoes throughout to tie all the characters and their experiences together.
This film adaptation of an off-Broadway musical features the multiple Tony Award-winning Audra McDonald, Martha Plimpton (Raising Hope), Cheyenne Jackson (American Horror Story), T.R. Knight (Grey's Anatomy) and Jenna Ushkowitz (Glee).
Director Tom Gustafson, Writer/Producer Cory Krueckeberg, Composer Michael John LaChiusa and Actor Al Calderon will be in attendance for a Q&A.

The Shorts preceding the feature are: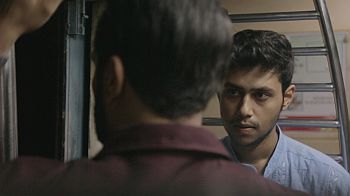 Sisak     (Northeast Premiere)
Directed by Faraz Arif Ansari, 2017, India, 15 min
In the fast-paced environs of the usually bustling Mumbai local train system, we see a romance that develops slowly and intoxicatingly, nestled in the silences and quiet comforts of the end-of-day train journeys.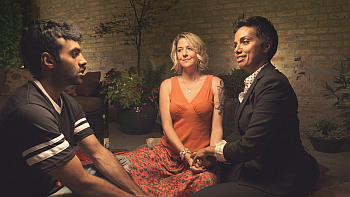 Spunkle     (Connecticut Premiere)
Directed by Lisa Donato, 2016, USA, 11 min
A brother contemplates fatherhood when his older sister and her free-spirited wife ask him to be their sperm donor. What could possibly go wrong?