Girls' Night Out: Women's Shorts!
Young Lily has a secret, but so do two other women. Meanwhile, Claudia is digging into Grandma's past. More secrets, including a beautiful student who has a secret admirer. A girl crush, a chance encounter at a bar, a dead girlfriend, and then that relationship killer of a holiday – Valentine's Day. Confused? Don't worry, this will all make sense once you watch tonight's shorts program!

Here are the details: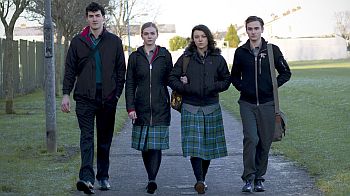 Lily     (Connecticut Premiere)
Directed by Graham Cantwell, 2016, Ireland, 21 min
Lily is a girl with a secret who gains the strength to become the woman she knows she's meant to be.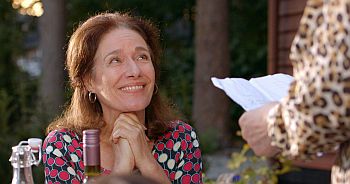 My Piece of Happiness     (U.S. Premiere)
Directed by Coen Haver, 2016, Netherlands, 6 min, In Dutch with English subtitles
Two women have secretly been in love for years. Now, the time has come to tell their families..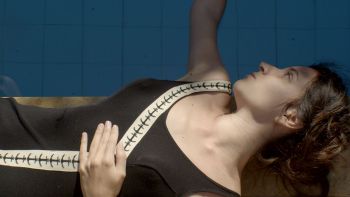 Pool (Piscina)    (East Coast Premiere)
Directed by Leandro Goddinho, 2016, Brazil, 30 min, In Portuguese with English subtitles
When Claudia decides to investigate her grandmother's past, she approaches Marlene, an old German lady who lives in Brazil and keeps her memories inside a pool without water.
Crush     (East Coast Premiere)
Directed by Rosie Westhoff, 2016, UK, 8 min
One day, while waiting for the train to school, Ella sees Jamie. For the days to follow she can't get her out of her head.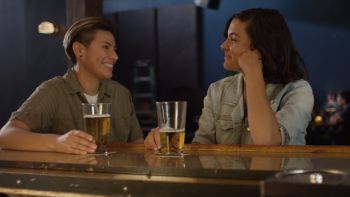 Encuentro     (New England Premiere)
Directed by Florencia Manovil, 2016, USA, 16 min, In English and Spanish with English subtitles
Claudia's night out with friends is disrupted by an encounter with the captivating Isabel, a reporter from South America. Claudia dumps her friends to share a beer with her new friend.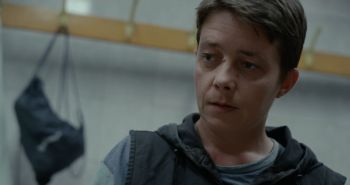 Beautiful Figure (Szép Alak)   (North American Premiere)
Directed by Hajni Kis, 2016, Hungary, 17 min, In Hungarian with English subtitles
A high-school cleaning lady falls achingly in love with a female student in this Student Academy Awards-nominated Hungarian short film.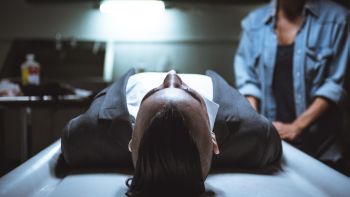 Vámonos    (Connecticut Premiere)
Directed by Marvin Lemus, 2015, USA, 12 min
Mac is a young butch Latina. When she dies, her girlfriend Hope must overcome both personal grief and homophobic hostilities from Mac's family in order to respectfully send Mac off into the after-life as she would have wanted.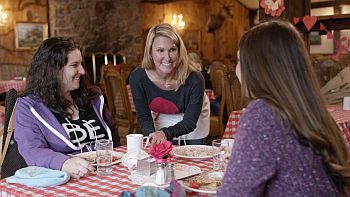 Happy F-ing Valentines Day     (New England Premiere)
Directed by Jeremy Dehn, 2016, USA, 14 min
It's Valentine's Day, that special holiday for hearts, flowers and chocolates. So how can trying to do something so good turn out so f-ing wrong?