Uncle Gloria: One Helluva Ride!
This unique, stranger-than-fiction tale unfolds as Butch, a macho owner of an auto wrecking company in Florida, goes into hiding from the law and begins a fascinating journey of self-discovery and transformation. Butch emerges as Gloria and decides to remodel herself in much the same way Butch once lovingly restored old cars. At the age of 67, Gloria undergoes risky gender reassignment surgery, becomes a dominatrix and a transgender activist, and finds love. Full of drama and family fireworks, this doesn't resemble any other transgender film you've ever seen.

The Shorts preceding the feature are: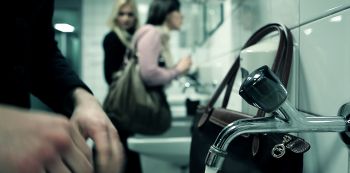 Rejection (UnterLeuten)    (East Coast Premiere)
Directed by Juan Aguilar, 2016, Luxembourg, 4 min, In German with English subtitles
In a busy cafeteria, a pair of women's shoes leaves a table. Kim is looking for the toilet. In the ladies' lavatory, two students are shocked at Kim's appearance and start gossiping immediately. The pair of women's shoes leaves again. Not feeling welcomed at all. Again.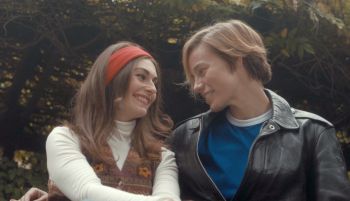 Dusk    (Connecticut Premiere)
Directed by Jake Graf, 2017, UK, 15 min
Growing up in 1950s England in an intolerant and uninformed world, young Chris Winters struggles to fit into "normal" gender roles. Life lightens a little when Chris meets dream woman Julie. But Chris has a growing, haunting feeling that their lives are only half lived, until Chris finally realizes that some decisions have no right answer, and those are the ones that truly define us.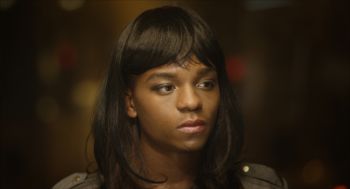 Pronouns    (Connecticut Premiere)
Directed by Michael Paulucci, 2016, USA, 10 min
An African-American teenager decides to reveal their true identity during a spoken-word performance only to be distracted by an uninvited guest.
And prior to the show…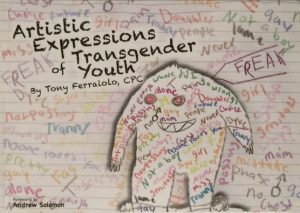 Tony Ferraiolo will be doing a book signing at the art exhibit in the lower lobby of Cinestudio titled "Artistic Expressions of Transgender Youth."
More about the book here.