Closet Monster
Oscar Madly is an imaginative "only-child" in St. John, Newfoundland, whose closest friend is a pet hamster named Buffy. If his life wasn't challenging enough being caught in the middle of his parents' turbulent divorce, Oscar is viciously catapulted into adulthood when his father tells him about a shocking hate-crime involving a young gay man. Fearing that he too might be gay, Oscar is driven to suppress his femininity. But when Oscar comes of age, his resistance to his sexuality weakens as he forms a tenuous friendship with a tattooed co-worker from Montreal who opens his eyes to a whole world of new possibilities. However, as Oscar begins to reclaim his identity, he experiences confusing sexual fantasies about his new friend that are fueled by fear. When Oscar finally confronts and triumphs against the fear instilled by his father, the result is an explosive spectacle of human empowerment unlike anything Oscar could have ever expected.

The Shorts preceding the feature are: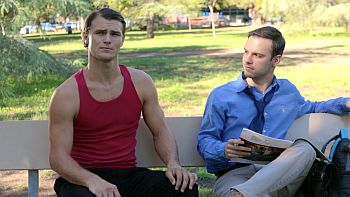 Lunch   (World Premiere)
Directed by Matt Vance, 2016, USA, 4 min

A young man plans to relax in the park next to his office, but a zealous street performer has plans of his own.
Director Matt Vance will be in attendance.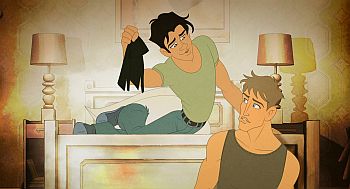 Lady of the Night     (Connecticut Premiere)
Directed by Laurent Boileau, 2014, France, 10 min
The annual dinner commemorating the death of Cornelius, revives Samuel's memories. He was 20 years old when he discovered is attraction to Cornelius. Tormented by regret and misunderstood by all, he never revealed his homosexuality to Cornelius's family, whom he had invited that evening. After their departure, Samuel retires to his room, desperate, and seeks refuge in his night life; he becomes a Queen of the Night, in tribute to his lost love.
Closing Night Party (included with your admission) follows the films in the Wadsworth Atheneum courtyard.