Handsome Devil
Ned is a sensitive gay teen and Conor is a rugby jock with a past. They seem to have nothing in common except they're both stuck at boarding school. Ned is deeply resentful when he unexpectedly is forced to share his room with Conor. The loner and the star athlete at this rugby-mad school eventually form an unlikely bond until it's tested by the authorities in this tale of friendship, betrayal and coming to terms with one's true self.

Preceded by the short film: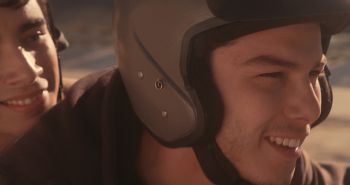 The Other Side (Al otrolado) (East Coast Premiere)
Directed by Rodrigo Alvarez Flores, 2016, Mexico, 15 min, In Spanish with English subtitles
Felipe and Claudio form a very special relationship. When destiny pulls them apart, taking Claudio to the United Sates, Felipe risks everything to pursue happiness with Claudio on the other side of the border.