A Date for Mad Mary
In this tough and tender story about friendship, first love, and letting go of one's glory days, Mary returns home after a short time in prison to find that everyone is changing and moving on with their lives. Except her. "Mad" Mary is stuck in her old patterns of behavior. She's angry, rude, and unkind. Her best friend is getting married and doesn't think Mary can find a date for the wedding, so Mary goes on a series of very funny and very bad first dates just to find her perfect "plus one." But then she realizes … maybe she doesn't need a boyfriend after all.

The Shorts preceding the feature are: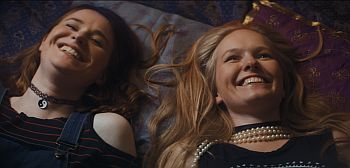 Pillow Talk   (U.S. Premiere)
Directed by Louise Marie Cooke, 2017, UK, 8 min
Set in the early 90's, Pillow Talk is a short coming of age film about the changing friendship between 14 year old Cara and her childhood best friend Lucy. Lucy suspects that Cara has feelings for girls rather than boys and she is determined to get the truth out of her. Even at the risk of damaging their friendship.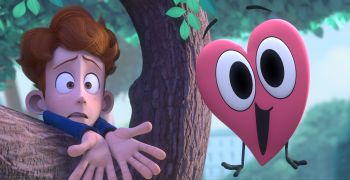 In A Heartbeat   
Directed by Beth David & Esteban Bravo, 2017, USA, 4 min
A closeted boy runs the risk of being outed by his own heart after it pops out of his chest to chase down the boy of his dreams.
And prior to the show…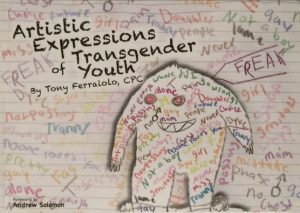 Tony Ferraiolo will be doing a book signing at the art exhibit in the lower lobby of Cinestudio titled "Artistic Expressions of Transgender Youth."
More about the book here.