Before Homosexuals: The Prequel to Before Stonewall
This sweeping documentary takes the viewer on a wondrous tour of same-sex desire from ancient times to Victorian crimes in an expedition of erotic history, poetry and visual art. Emmy Award-winning filmmaker John Scagliotti explores how the sexual revolution of the 1960s and the growth of LGBT political power in the 1990s cleared the path for artists and scholars to re-discover pre-20th century same-sex desires. Weaving dozens of expert interviews with art and poetry, he revels in lesbian love spells from ancient Rome, homoerotic verses of Michelangelo, censored chapters of the Kamasutra, Native American two-spirit rituals and more.
Director John Scagliotti will be present for a Q&A after the film.
Venue: Real Art Ways

The Shorts preceding the feature are: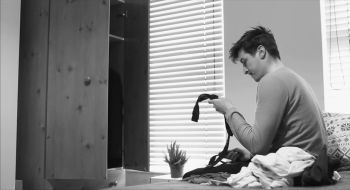 The Closet   (Northeast Premiere)
Directed by Yago Mateo, 2016, UK, 3 min
Martin bought a closet, but not just any closet. This one has attitude.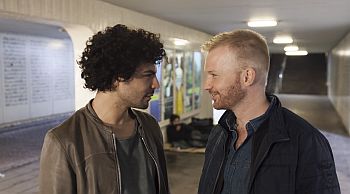 Scar Tissue    (East Coast Premiere)
Directed by Nish Gera, 2017, Netherlands, 14 min, In English and Arabic with English subtitles
Sami has fled his war-torn hometown of Aleppo for a safer life in Amsterdam and hopes to build a life there as an openly gay man. Most of all, he hopes to escape the ghosts of the past that still haunt him. A chance encounter brings him face to face with the self-assured, direct and sensual Johan. As the night progresses, secrets are revealed that force them to confront some harsh truths about the very different worlds they come from.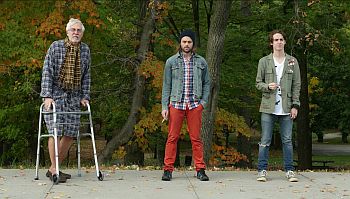 Time is the Longest Distance    (New England Premiere)
Directed by Bryan Powers, 2016, USA, 15 min
Adam arrives at his father Jack's nursing home to share news of a major change in his life, hoping to bridge the distance between them before Jack's Alzheimer's becomes too advanced. While things do not go as planned, Jack's chance encounter with a teenaged boy provides Adam with an unexpected way to find the acceptance he seeks.
Director/Writer/Editor Bryan Powers and Producer Claudia Murdoch will be present.