Me, Myself and Her (Io E Lei)
Something isn't quite right in Marina and Federica's relationship and it might take more than a new mattress to make it work. Such is the test of their relationship, too comfy and cozy, or firm enough to withstand trial and error? In this lighthearted love story, Marina and Federica rekindle love in a bit of a drought. After five years together, they share the same apartment, elevator, and face cream. They laugh, they fight, they put up with each other's families, but even so, they're are not sure if they're still a couple or not. In this charming romantic comedy they try to figure it out.

The Shorts preceding the feature are: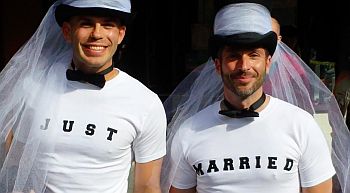 Equal Justice Under Law     (Connecticut Premiere)
Directed by Dan Goldes, 2015, USA, 3 min

Shot and edited June 26, 2015, following the Supreme Court's historic ruling on marriage equality, this documentary combines President Barack Obama's speech about the ruling with video of the reaction in San Francisco. Video was shot on a cell phone, uploaded to Dropbox, edited in iMovie, and combined with licensed music within hours of the ruling.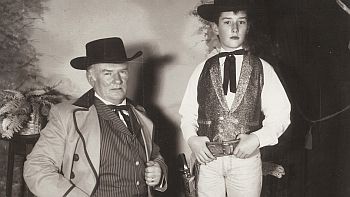 The Little Deputy     (New England Premiere)
Directed by Trevor Anderson, 2015, Canada, 9 min
The filmmaker revisits a childhood memory – when he and his father go to the mall and take a family photo.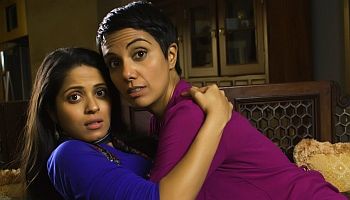 The First Session     (Connecticut Premiere)
Directed by Ryan Logan, 2015, USA, 7 min

A first date veers into uncharted territory with the help of an unconventional therapist and a mango.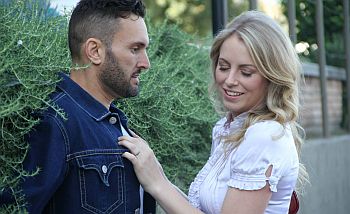 Instant Karma     (East Coast Premiere)
Directed by Gabriel Carnick, 2016, USA, 10 min

Eve, a 20-something evangelist, meets the man of her dreams, and has to save him from his homosexuality.
Director Gabriel Carnick will be in attendance.
An intermission follows the shorts.
Opening Night Gala follows the feature film.