Where the Boys Are: Men's Shorts!
What's it like to be the one who cleans up a bathhouse? How do you come out to your father when he is gravely ill? What's the true sign of a tiger? Can you distinguish your mother's finger from a sliced carrot? Can you find lasting love in the back room of a "bookstore?" What about the bears? Is having identical luggage a sign that the guy you just met on the plane will be your one true love? Are late-night hookups right for you? All of these questions and more will be answered once you watch tonight's shorts program!

Here are the details: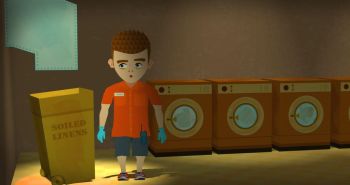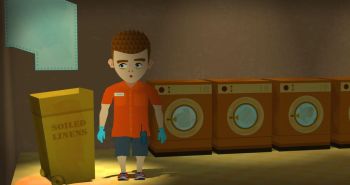 The Night Cleaner     (Connecticut Premiere)
Directed by Blair Fukumura, 2017, Canada, 6 min
Travis works the night shift as a housekeeper in a gay bathhouse. Love is a messy business, so be sure to wear your gloves for this untouchable, animated adventure!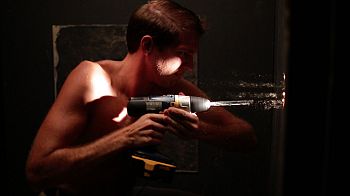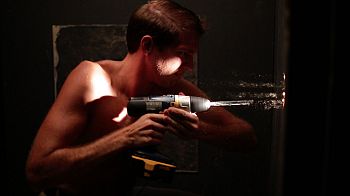 The Glory Hole     (Connecticut Premiere)
Directed by Daniel Maggio, 2014, USA, 4 min
What could be more heartwarming than this old-fashioned love story of how Jeff and Cosgrove met 22 years ago at a San Francisco "bookstore?"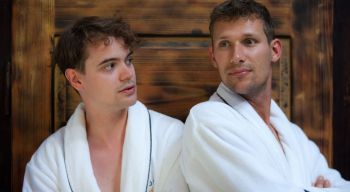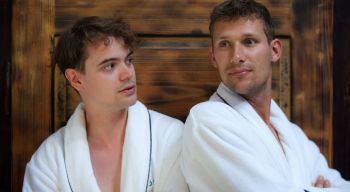 About a Father     (New England Premiere)
Directed by Roman Nemec, 2016, Czech Republic, 30 min, In Czech with English subtitles
Sixty-year old Jindřich is waiting for a heart transplant. His wife is very protective and wants an absolutely peaceful life for him without any stress or upset, but their son David visits for a holiday – and he is not alone.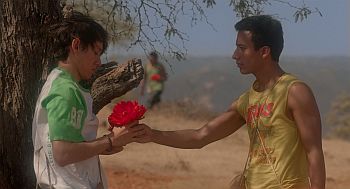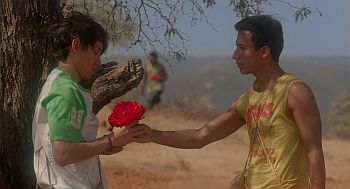 The Tiger's Fight     (East Coast Premiere)
Directed by Denisse Quintero, 2016, Mexico, 16 min, In Spanish with English subtitles
After a year of drought, best friends Nicolas and Pablo prepare for "The Tigers' Fight", a traditional ritual in which the village men fight each other to imitate thunder and foster the rain. As part of the ritual, some of the tigers also deliver commitment flowers to a girl as a sign of love. Nicolas wants to offer flowers to a special someone, but it's not a girl.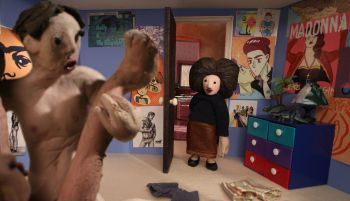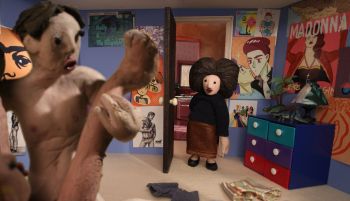 Hi, It's Your Mother     (Northeast Premiere)
Directed by Daniel Sterlin-Altman, 2016, Canada, 5 min
This animated tragicomedy points out the absurdities of family life, as a peeved mother and her queer son navigate life's challenges in 1980s California suburbia. The moral of the story: don't talk on the phone while slicing carrots.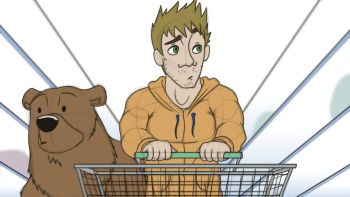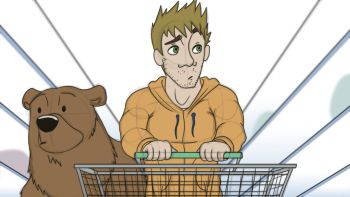 Bearable     (North American Premiere)
Directed by David James Holloway, 2016, UK, 4 min
What if your tribe within the gay community defined you? What if you lived with a real bear?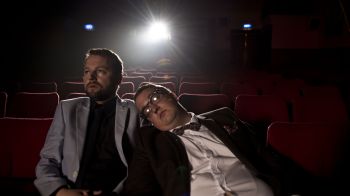 **Spoilers**     (Connecticut Premiere)
Directed by Brendon McDonall, 2016, Australia/UK, 22 min
Leon and Felix are strangers on a plane who find they have an uncommon connection. They just might be perfect for one another, but first they have to resist playing out their entire future in their heads.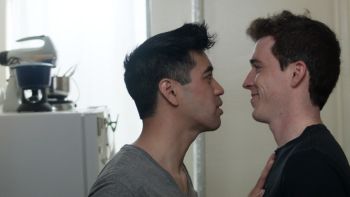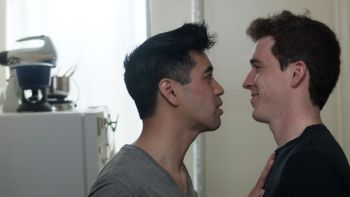 Breakfast     (New England Premiere)
Directed by Tyler Byrnes, 2016, USA, 10 min
When a well-meaning young man pressures his anorexia-suffering boyfriend to eat breakfast, the couple is thrust into an otherworld where the men's anxieties and frustrations are made horrifyingly real.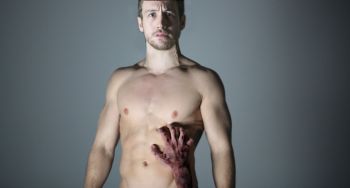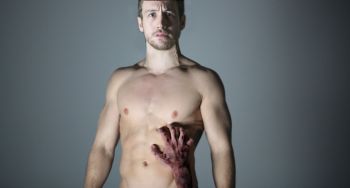 Tonight It's You     (Connecticut Premiere)
Directed by Dominic Haxton, 2016, USA, 17 min
CJ ventures out for a late night hook up when things take a dark turn, leading him into something much more sinister than he could ever imagine.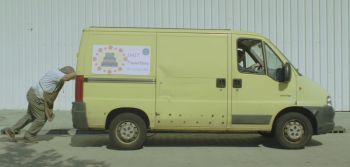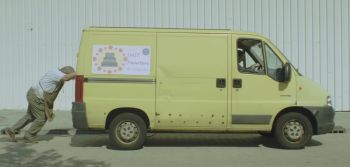 Spark (Vonk)     (Connecticut Premiere)
Directed by Edgar Kapp & Kuba Szutkowski, 2015, Netherlands, 8 min, In Dutch with English subtitles
Lost and without any charge left on his phone, a mild-mannered cake delivery man gets more than directions and battery power at a husky mechanic's garage.