Co sponsored by Out Film CT and The Hartford Gay & Lesbian Health Collective.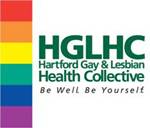 PARIS 05:59: Théo & Hugo (THEO AND HUGO DANS LE MÊME BATEAU)
This month's First Thursday film comes from the City of Light, where a couple falls in love at first sight at a club, then spend the night in Paris – riding bikes on cobblestone side streets, discussing Balzac in deserted cafes, and solving the world's problems with a Syrian kebab vendor. It may sound familiar, but the lovers are two young men (Francois Nambot and Geoffrey Couet), the club where they meet includes an 18 minute (x-rated) orgy in the dark room, and their wanderings through the city are a romantic interlude unimaginable in the not-so-distant past.
Warning: Due to overt sexual content, no one under the age of 18 will be admitted!
Winner of the Teddy Award (Audience Favorite) at the 2016 Berlin International Film Festival. "…apparently genuine onscreen sex, real-time shooting, and a brilliant surrealist flourish combine to make one of the most dazzling set pieces of this year's Berlinale." Rory O'Connor, Filmstage.com
Written and directed by Olivier Ducastel and Jacques Martineau, France, 2016, 97 min.
In French with English subtitles.